holiday hours until december 23rd
We will be open 7 days a week for the first 3 weeks in December to allow you extra time to shop in-store!
Plus, we'll be staying open later on Fridays for your after-work shopping needs!
Stop in and see us at The Bridges (57th & Western) - tucked in the corner under Oh My Cupcakes!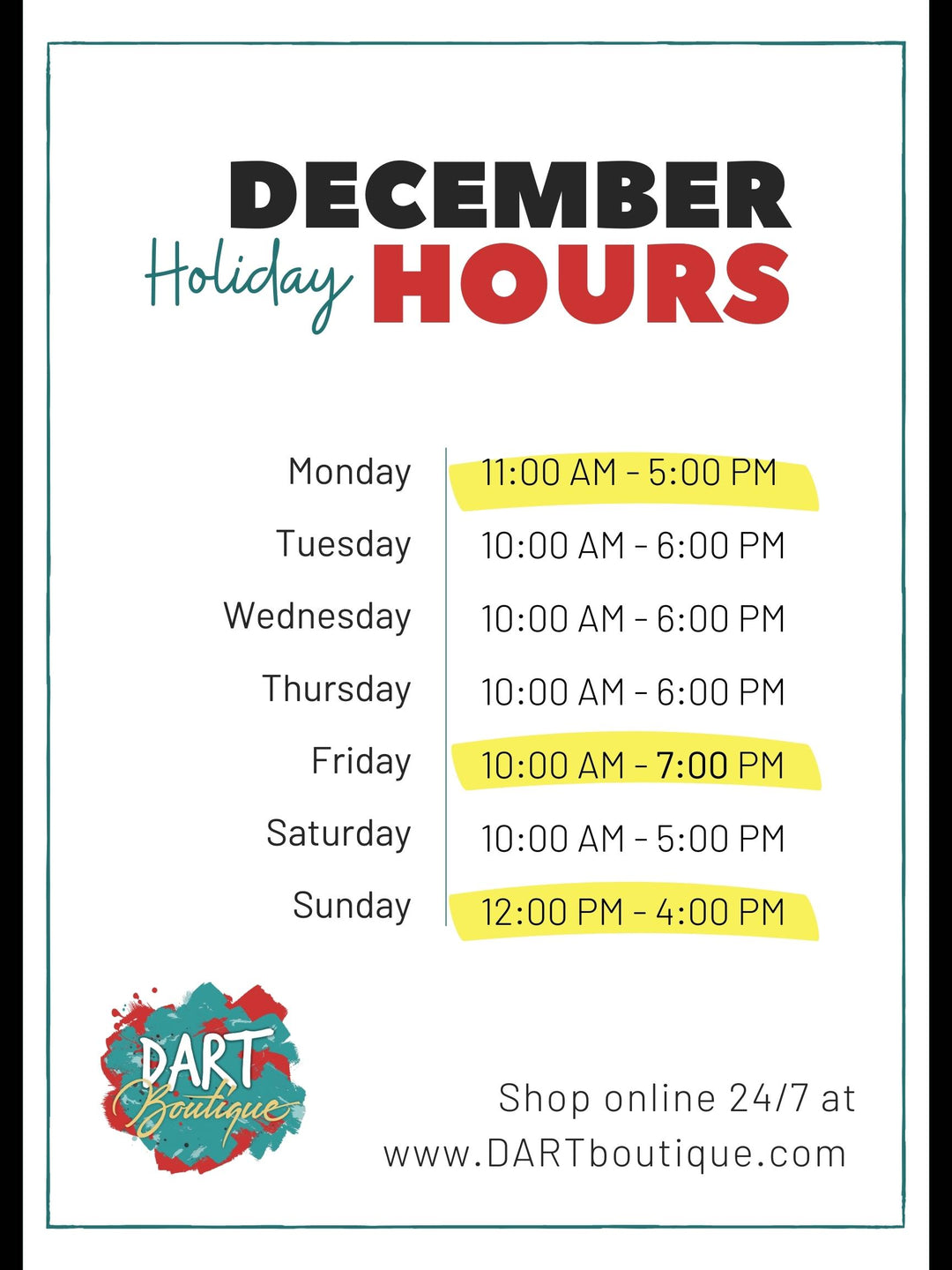 More inventory than will fit within our retail store walls. Checkout our online-only items!
DART Boutique - Your Denim Destination